Have you ever walked into a house and immediately felt at home solely from the way it smelled? Whether it's your mama's house that always has fresh cookies baking in the oven, or your favorite person's perfume or cologne, scents are an integral part of creating fond memories. Spicy, sweet and warm, this DIY potpourri gives me all of those magical holiday feels. So gather together your extra ingredients from Thanksgiving dinner, and throw this quick and simple potpourri together! I promise that your house guests will thank you…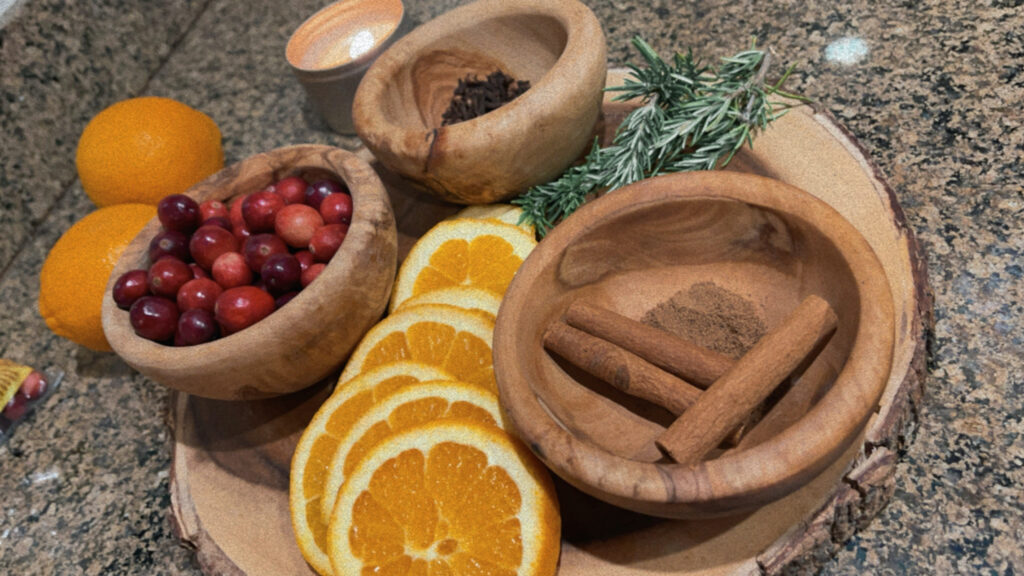 What you need:
-Fresh rosemary stems
-One Orange
-A bag of fresh cranberries
-Nutmeg
-Cinnamon sticks
-Cloves
-A saucepan
-Some water
I usually eyeball it (the one holiday recipe you can wing it with), but a good rule of thumb is: half of an orange sliced, one cup of cranberries, a couple of dashes of nutmeg, 2 or 3 cinny sticks, 2 rosemary stems, 3 tsp cloves and 4-6 cups of water. Throw all of the ingredients into the saucepan and bring it to a simmer. I let mine simmer on low for hours, but always set a reminder on my phone to turn the stove off at the end of the night. 😉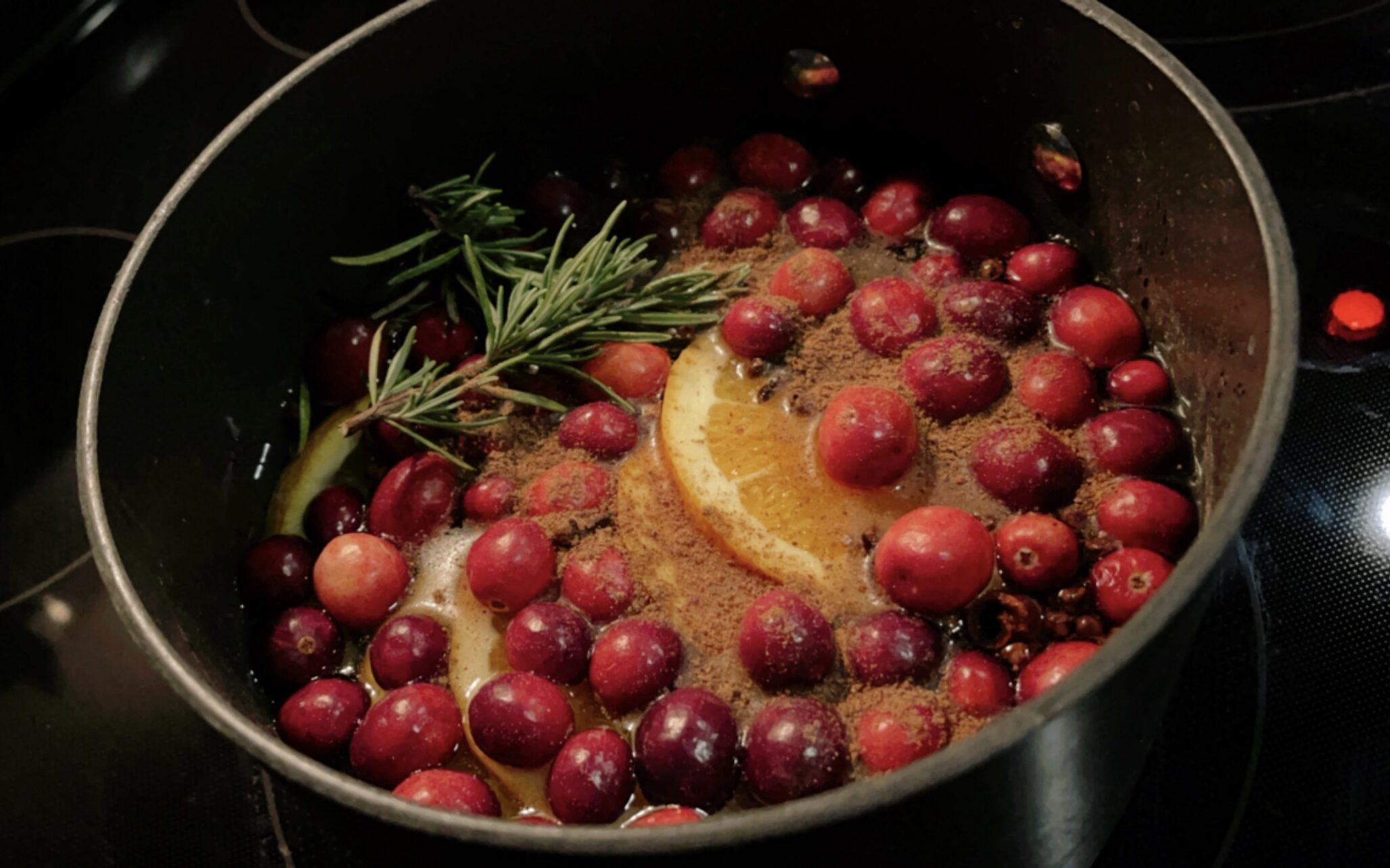 Last year, I even threw these DIY potpourri kits together for little holiday gifts for the office. I got these clear treat bags, this cutie red gingham ribbon and found some little step-by-step direction tags to tie on the bag. They were a hit!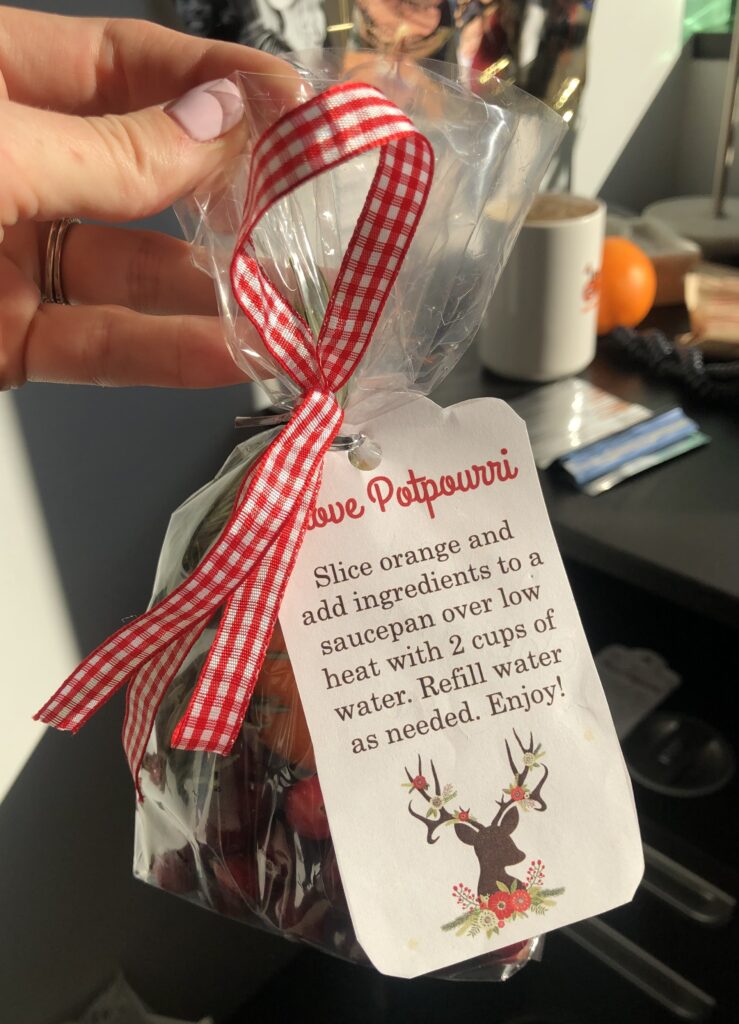 Sending you all of the love and hugs this Thanksgiving! I hope you enjoy this special time with those important to you. Cheers! xx